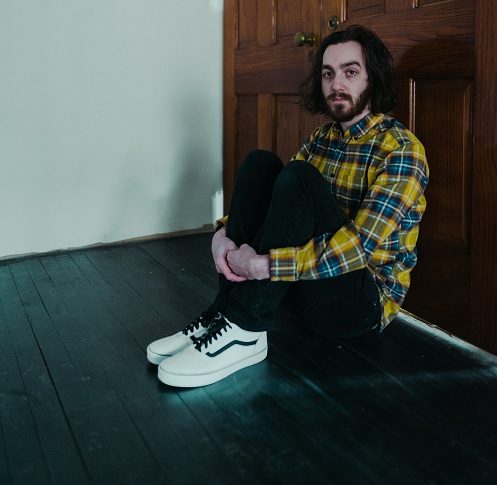 We are happy to premiere a stream of Kyle Meadows' upcoming album Crossing Corners, releasing on May 1st. The Pennsylvania-based singer/songwriter touts a gripping ear for melody, showing an eclectic vein of folk that ranges from psych-friendly, hypnotic journeys to pleasantly accessible forms of folk-pop.
The title track stands out with a hazy psych-folk feel that's immediately brought on by lingering ambiance in the first 25 seconds. Meadows' serene vocals and endearing guitar work enters the fold thereafter, acoustics and twangs swaying gently as Meadows sings affecting lines such as "like a needle or pin-prick in your skin," — sincere enough to feel it. The track's five minutes present a lush and hypnotic ride, presenting a vein of psych-laden folk with a touch of keys.
"More From You" is also among the highlights, featuring a warm guitar twang and lush keys alongside Meadows' entrancing vocals, which remind of a cross between Elliott Smith and Kurt Vile. A melodic transition around 01:24 is beautifully accomplished, helping lead into a spine-chilling repetition of "I need more from you, more from you, more from you." The "help me find something else," bit at 02:50 is another striking transition, on a track that hypnotizes with its aesthetic while still showing enough melodic variation to captivate.
Stream the album in full above, and look out for it on all major streaming platforms on May 1st.