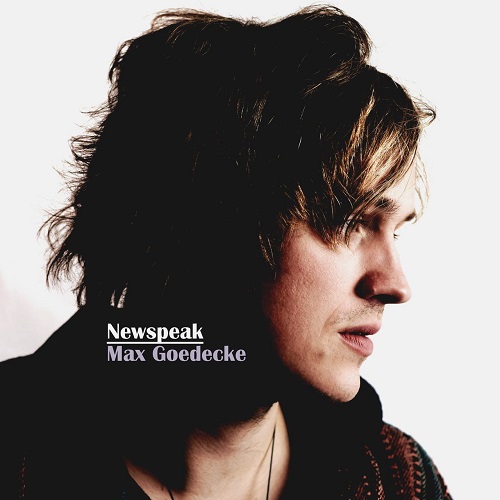 Newspeak, the debut album from Max Goedecke, shows the singer/songwriter's eclectic reach in the realm of rock, pop, and folk. The songwriter and multi-instrumentalist from Cologne, Germany fuses together inspirations from his childhood (Neil Young, Guns 'N Roses, The Waterboys, and others from his father's record collection) with a modern shine in both the lyrics and music.
In a style of rock that's often the victim of tonal sameness, Goedecke's Newspeak – streaming in full below – features ten tracks with ample versatility. "Slowly to Sink" has a fierce vocal delivery and nice amped-up structure, alternating between rock frenzy and piano-laden moments of lushness. "Like a Child" has a gripping sound that reminds me of if The Waterboys had more of a rock edge, with stomping percussion and vibrant harmonicas leading to a rock-forward series of hooks. "NY Evenin' Star" is also a notable success, growing from shimmering acoustics to a contagious rock anthem.
Goedecke's vocals and songwriting touts the spirit of anthemic rockers from the '70s and '80s, often with stylistic forays into more weightless folk and pop assuming the build-ups into Goedecke's rock-forward successes. Goedecke, who plays ten different instruments in addition to vocal and songwriting duties, emerges as a fierce talent on Newspeak who bridges the divide between nostalgic anthemic rock and contemporary indie-rock charm.
Purchase the album on Amazon here, and stream it via Spotify below: