Spain is often overlooked when it comes to music. Most people are familiar with the country's film industry and almost everyone is familiar with the big sporting names such as Real Madrid and Barcelona FC, but when it comes to rock, indie and punk music, most people outside of the country would struggle to name a single band.
Emerging scene
But that could be about to change with groups such a Hinds, who are enjoying global success after intensive touring and two highly praised albums in the last two years; and Belako, who have just released their third album 'Render Me Numb, Trivial Violence' via Primavera Sound's in-house label El Segell. The latter are a quartet who hail from Mungia the Basque Country and with each release, they continue to surprise. Rather than stick to a tried and tested sound, they have evolved their sound naturally but still continue to fuse an eclectic mix of influences in their work.
Putting in the hard work
Life on the road has certainly helped to shape their latest disc as, like hard-working Hinds, they have spent much of their recent time on tour visiting Russia, Japan, United States, United Kingdom and a host of European countries. Their sound encompasses a wide mix of beats and takes elements from fields such as folk, electronica, punk and rock. The music can be manic but is always sublime and thoughtfully structured – there is always method behind the madness.
They record using a variety of methods as well – including mobile phones – so the overall sound is as surprising as the range of styles within. However, they manage to retain a familiar thread throughout and anyone who has heard their previous efforts, 'Eurie' and 'Hamen', will clearly identify this as their work. And that is a good thing for a band trying to break out of the less lauded scene.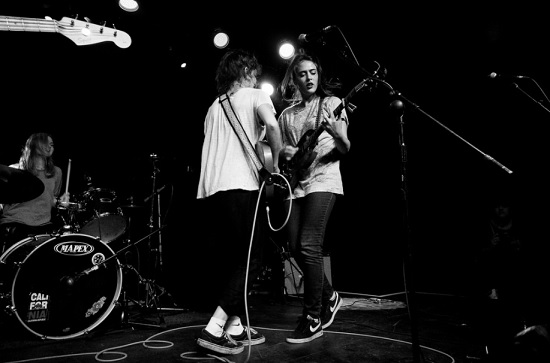 As well, as Hinds and Belako, who both perform predominantly in English, there is a new wave of top class Spanish acts who choose to perform in their native tongue. Even if your Spanish skills are not great, you should give bands such as Perro, Tigres Leones, McEnroe and Triángulo de Amor Bizarro a listen. You might be surprised by the quality and diversity of music on offer.
Taking on the world
So while bookmakers such as the one in this article about LeoVegas will have Spain amongst the favorites for this summer's soccer World Cup tournament in Russia, we predict the country will soon be producing a generation of musicians who, like their sporting counterparts, will also take the world by storm.
And for those who want to know what happens when traditional Spanish folk and flamenco music crosses paths with rock and indie, you should check out the recent releases from of Rosalie, Rocio Marquez, Nino de Elche, Soleá Morente and Exquirla. All of these artists take elements of traditional Spanish music and fuse it with modern genres in the most spectacular way.