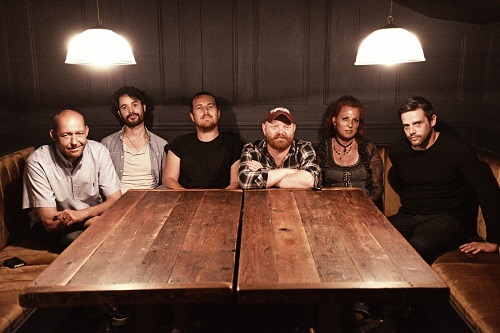 Hailing from Hoddesdon, in the English county of Hertfordshire, Suburban Dirts play a vein of rootsy Americana with captivating narratives that tend to examine the human condition. With lyrics inspired by experience, film, literature, and philosophy, the Dirts' third album I Want Blood features striking tracks like "Where There's a Will" and "The Harpe Brothers Theme", the latter regarding the infamous brothers who operated as "serial killers, murderers, highwaymen, and river pirates," throughout Tennessee, Kentucky, Illinois, and Mississippi in the late eighteenth century.
As for the album as a whole, the band explains: "We wanted to make something epic, cinematic, and became interested in pre-cowboy America, real frontier stuff. We're also very much into soundtracks, like Badly Drawn Boy's About A Boy, or albums you absorb as a whole piece, like The Beatles' Abbey Road. Themes and musical ideas drift in and out at different times, short musical interludes sit between proper songs, which all help tell the story."
"We really did feel like we were working on a film or a novel, which helped us ground the content and the mood of each song, and the dynamic of the album as a whole," lead vocalist John Wheatley explains. "We would love to turn it into any one of these. It's ambitious, but why not?"
More on the album, and the infamous Harpe brothers, below:
I Want Blood tells the story of brothers Micajah 'Big' Harpe and Wiley 'Little' Harpe: American War Of Independence mercenaries, highwaymen, river pirates, rapists, thieves, who are generally accepted to be America's first serial killers — their signature kill was gutting the poor devils they murdered and, as the lyric attests, filling their bodies with stones before dumping them in the river. The Harpes were so devoid of remorse or conscience that even their notoriously ruthless one-time associates, the Mason Gang, were appalled when the brothers started strapping naked, beaten victims to horses, and running them over a cliff. Just because.