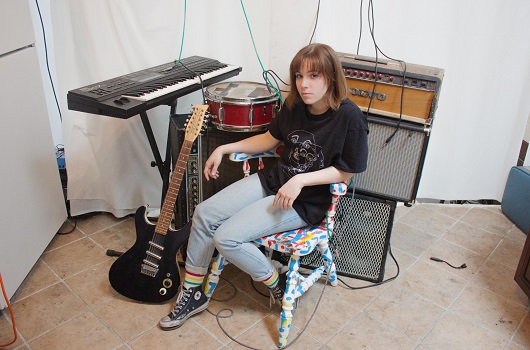 "Bye Bye Baby" washes in like a hazy daydream with slacker-rock guitar chords reminiscent of Mac Demarco's meandering soundscapes. Ashley Koett's clear and striking vocals amble along meditative melodies with lyrics drenched in melancholic acceptance. Her unique sound pulls together jazz and bedroom-pop – made out of her bedroom studio in Boulder, CO – in an enchanting, though haunting embrace with expertly layered vocals and a soft, but present bass line. Koett's bedroom serves as a one-stop shop where the multi-instrumental artist writes and produces all of her tracks.
Stream her Call Me EP in its entirety below:
"Bye Bye Baby" and other memorable tracks from this month can also be streamed on Obscure Sound's 'Best of May 2018' Spotify playlist.