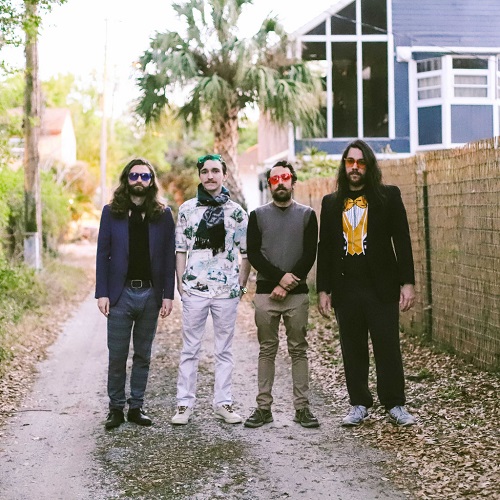 "When Alone" is a gripping piece of songwriting from Jordan Esker & the Hundred Percent. The vocals initially emit a haunting presence, relatively comparable to a rootsy Thom Yorke in tone, which works well alongside the solemn guitars. By the time the spacious chorus hits, the likeness is more in the vein of My Morning Jacket, a sort of warm twang in the vocal presence alongside a string-laden backing and climactic percussion. The track fades back into more contemplative patience, though intensifies again at the four-minute mark, finishing off a riveting effort that showcases the act's strong songwriting and emotive power.
Jordan Esker himself is a self-taught musician who has dabbled in a variety of styles at some point — '90s emo, '60s-inspired soul, and an ambient Gospel future. Aptly stated: "He has gone from being the screamer in a heavy rock band to releasing a solo acoustic EP."
Jordan formed The Hundred Percent, consisting of Vincent Montemarano (who has sang and played with Jordan since age 13), Matt Raspo, and Emmit Dobbyn. They released their first tracks as a band together in Sept. 2016. They also were selected to showcase at the 2017 Florida Music Festival. Their second full album, Fail to Learn, released on May 25th and is streaming in full below:
"When Alone" and other memorable tracks from this month can also be streamed on Obscure Sound's 'Best of May 2018' Spotify playlist.