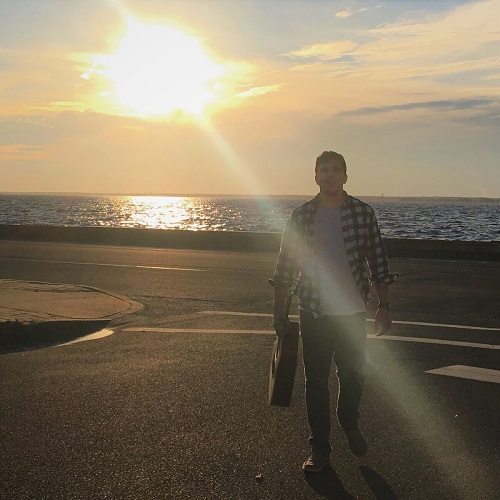 Premiering today, "Coffee Under Starlight" is a track from Philadelphia-based act Villows, the project of Vince Tobia, who previously impressed with the infectious "Someone Like You" in February. "Coffee and Starlight" is a lush groover, with tranquil vocals that do well in leading the ascent to an effective chorus, with twangy melodies adding to the nocturnal synth-pop feel. It's a serene, yearning effort that's another success from Villows.
On the track "Coffee Under Starlight" – Vince says: "The first instrument I ever played was on old Yamaha keyboard. This past winter, I took a trip back home and was reunited with those very same keys, where I found myself bouncing between the chords that eventually became "Coffee Under Starlight". A song about having someone to keep you warm on a cold night."
Tobia explains: "I've been producing music since high school, and I've been improving my craft ever since. This project started as a hobby while I was attending the University Of Delaware, but it wasn't until after graduating that I took ideas to songs and started to accumulate a catalog of demos. A year later I chose 3 tracks for my 'Hazy Skies' EP which was released in September. I love the beach, it's where I grew up, and it's a recurring theme throughout all of my music. I have written, recorded, and mixed every track on my own in my bedroom studio."
"Coffee Under Starlight" and other memorable tracks from this month can also be streamed on Obscure Sound's 'Best of May 2018' Spotify playlist.