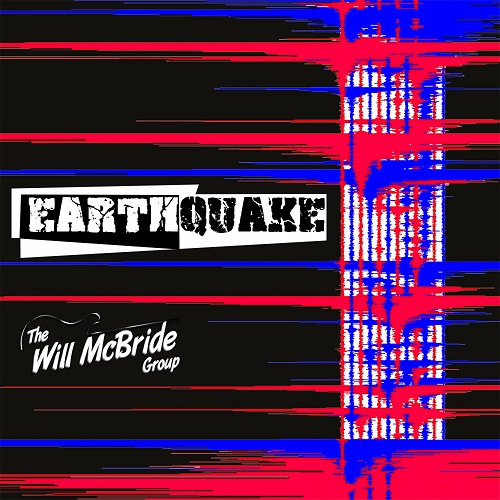 "Earthquake" is a suave new single from The Will McBride Group, an act who has opened for ZZ Top, Styx, Eddie Money, and more. It marks the band's first release since their 2014 album ALL IN. The track provides a social commentary on today's volatile times while touting a chorus that recalls "top-down, highway cruising," with a reggae-friendly backing. It's produced by Grammy-nominated producer John Custer.
The track's introductory vocals – "Sleep still in my eyes," – combine with smooth guitar licks and a slight key-like warble in the background for an enticing beginning, with a bit of psych-friendly aesthetic in the rock sound. The multi-vocal addition around 00:45 before reverting back to the verse is savvy and well-done, adding tonal variation in leading to the chorus/hook at 01:16. I'm quite a fan of this hook — gives me a nostalgic fondness for more roots-driven rock of the '70s and '80s. There's some suave guitar work at the bridge around 02:46 as well, with the "tiny speck in space," vocals adding a cool, gritty sort of confidence. This song sounds definitively "cool" and suave, with a combination of evident musicianship and catchy songwriting that retains the spirit of classic rock (guitar solo at 03:20) while still bringing forth some fresh ideas.
Check out the track's music video below:
"Earthquake" and other memorable tracks from this month can also be streamed on Obscure Sound's 'Best of June 2018' Spotify playlist.