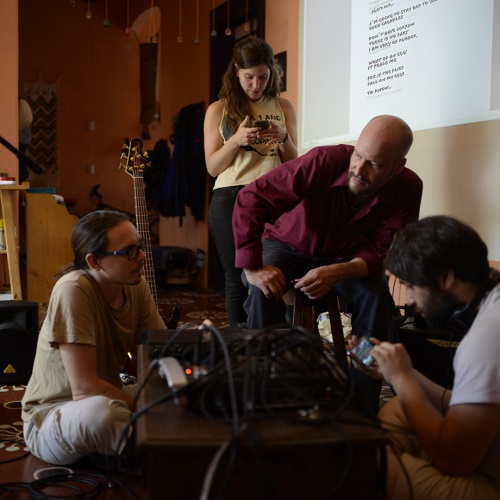 Beginning with a rousing piano lead and percussion, "The Joker´s Curtain Call" grips early on. The vocals kick in just before the one-minute mark, reminding fondly of Jellyfish's key-laden vein of hook-y power-pop. The act describes the track as a "soft rock song about how power tends to be concentrated in the stupidest of places." The piano arpeggio at 02:08 lends a dramatic, majestic feel, resulting in an effective mid-point that carries the emotional impact.
The project hails from various parts of the world. They formed in Guatemala in 2016, comprising Daniel Butler (vocals, guitars and piano), Erika Martinez (Drums) and François Guindon (bass), who are from the UK, Spain, and Canada, respectively.
"The Joker´s Curtain Call" and other memorable tracks from this month can also be streamed on Obscure Sound's 'Best of July 2018' Spotify playlist.