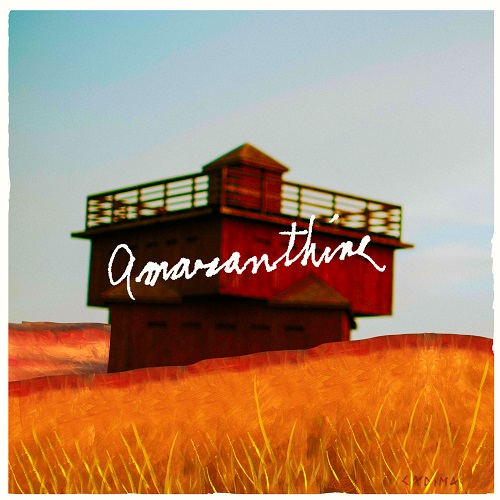 The gorgeous "Amaranthine" is a track released today from Joel Porter, who impressed last March with one of 2017's best tracks in "St. Anthony". This new gem is a highlight from his upcoming Hiraeth EP, out on August 3rd. "Amaranthine" begins with the tranquil sounds of bird chirping, as Porter's lush vocals emerge unaccompanied. Gentle acoustics emerge throughout the next minute, with ruminating rhythm in the background. By the track's mid-point, the majestic, beautiful nature of the track is evident — especially with the touches of lush strings. Sufjan Stevens is a point of comparison most certainly, though there's ample uniqueness in Porter's lyrical and melodic approach.
"When I wrote 'Amaranthine', and soon after recorded it with Eric Hillman (Foreign Fields), I had just proposed to my wife, and was elated with the joyous anticipation of what the future held for us… much like a child… curious and excited for all the things we would soon have the privilege of discovering in our lives together," Joel explains. "What I didn't expect to happen in the months following our engagement, was the necessity to break the thought patterns, however familiar or established they were, that took shape in the form of my memories and a familiar attachment to "who I was before" or "how things were". This song speaks of my discovery of the flickering, feigning embers of my past, how I was keeping them alive through thought and word, and follows my first steps in detaching from the old revenants in order to focus my love and efforts on building something beautiful in the present day… All with a certain hope that later on, within the infinite and immortal, I'll be able to reunite with and live in peace with my life as a whole."
The EP "documents Porter's navigation through times of growth and the letting go of the good things that have come and gone, his graceful acceptance of change, and finally a peace in awaiting what is yet to come and the wading into the unknown. It is littered with nods to both the environment of his home and the moments and people he shared that home with. It is an ode to places remembered so vividly, but untouchable… To his family, friends, heritage, and home in North Dakota. It is an acknowledgement of the beauty of the temporary, and an untethering of the faint glimpses and idols of the past that only continue to exist in the mind."
"Amaranthine" and other memorable tracks from this month can also be streamed on Obscure Sound's 'Best of July 2018' Spotify playlist.