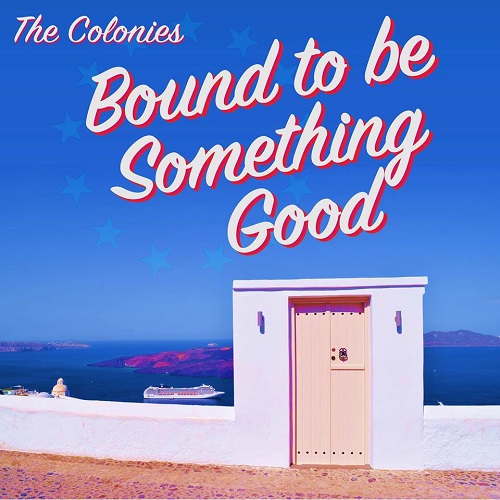 A new track from Washington D.C. rockers The Colonies, "Bound to Be Something Good" is a hook-y indie-rocker with contagious charm. A gliding rhythm guitar and snarling lead twang accompanies suave vocals, conjuring early '00s indie-rock nostalgia. The bouncy chorus, repeating the track's title, is hypnotic and rousing, especially when the vocals tick up the intensity at the one-minute mark. The track's final minute is especially strong, as the vocals escalate again alongside a more stirring accompaniment from rhythm and guitars.
The Colonies' Pete Stevens says the following of the track: "'Bound To Be Something Good' is a danceable track that we feel sounds like if you mixed Franz Ferdinand and LCD Soundsystem. The topic is dealing with the long distance relationship I was in when my girlfriend was abroad and dealing with communication issues with timezones. Seeing her again is what was "bound to be something good". We think it sounds much different than other tracks we have released, we produced it ourselves with our guitarist Dylan Trupiano doing the production. The coolest part of recording was the idea of adding the woodblock to give it a different vibe that we have never used before."
"Bound to Be Something Good" and other memorable tracks from this month can also be streamed on Obscure Sound's 'Best of July 2018' Spotify playlist.