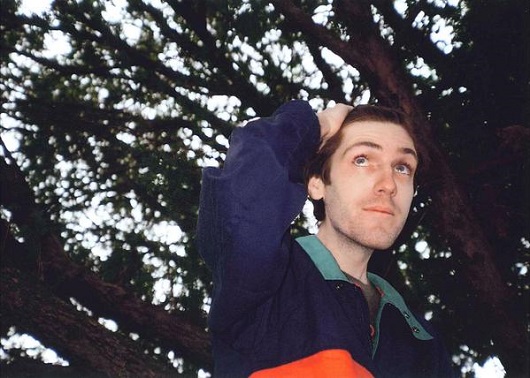 Playful, buzzing synths kick off the catchy "Heaps", a new track from These Guy, the project of Joe Saxby. He departed Australia about a year ago for Vancouver, pursuing a new approach to his music alongside some bandmates: guitarist Josh Coxon and drummer Eddie L'Estrange. "Heaps" is the first single from the project's upcoming release, a self-titled EP. Saxby's serene vocals counteract the blaring synth work and intertwining guitar work, reminiscent of Cut Copy. Hypnotic and catchy, "Heaps" is a peak at a very promising-sounding upcoming release from this rising act.
Saxby enlisted Brisbane-based artist Helena Papageorgiou to create the song's colorful, animated video. It's "a collaborative effort inspired by French sci-fi cartoon Fantastic Planet and the video work of Chad VanGaalen, the video revolves around two grotesque alien creatures traversing a surreal, slightly treacherous backdrop. As they plod through the desert, they try to interact with their surroundings. They start to shed body parts, apparently painlessly. They then find themselves caught in a strange, unavoidable magnetic pull that, by the end, results in their permanent transformation.":
"Heaps" and other memorable tracks from this month can also be streamed on Obscure Sound's 'Best of July 2018' Spotify playlist.