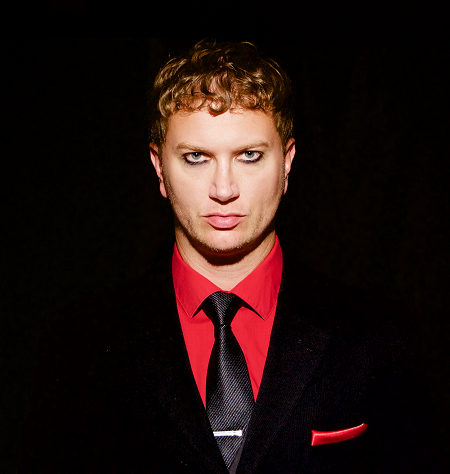 Bishop Battle's new track "Fly Away" is a consuming effort, starting with a lush and airy synth lead that bubbles inward. "Let's fly away," Bishop sings, prompting the entry of percussion, and the start of an emotive synth-pop success, driving to an infectious pop hook at 00:55. Bishop's vocals are polished and pack the high-pitched range of a consummate pop singer, all while retaining an admiration for a captivating atmosphere.
"I wish I could take full credit for my creative output," Bishop explains. "Often, I hear music in my dreams, or shortly before/after waking up. Sometimes things come to me at random times, and although I don't know what they are exactly about at the time, I know how they make me feel. My objective with any song, and "Fly Away" was no different, is that I have to figure out a way to accurately convey that emotion not only in my lyrical and musical approach, but also my performances."
"This is actually the first song I wrote that wasn't a "rock" song, and although I typically prefer to let my listeners determine what a song means so that it will speak to them and their situation, I wrote this one for my wife (who I've been married to for 16 years). She's always been asking for one, but they had never come to me in the past! However, I prefer complexity and depth, so although I chose to write about romance, I also wanted to convey the sorrow that often comes with an enduring relationship. It's not always easy to be there for each other, but the fact remains that even when it's not easy, it's certainly easier together. I think portraying that security amongst the chaos in this track is why I believe it will relate to many who listen."
"Fly Away" and other memorable tracks from this month can also be streamed on the updating Obscure Sound's 'Best of August 2018' Spotify playlist.