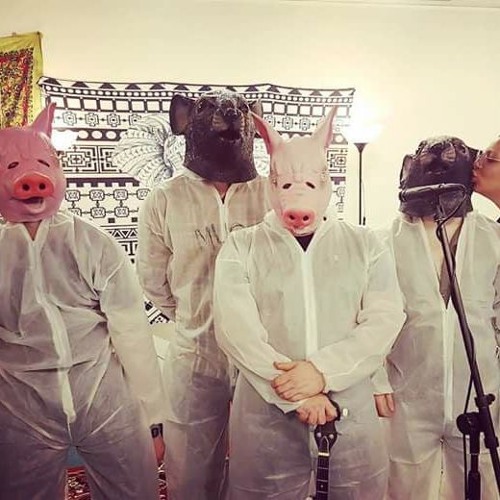 In what sounds like a cross of Blur, The Fall, and Pixies, "Vitamins" is a superb new track from Scottish alt-rockers Foggy City Orphan. The track is off their forthcoming full-length.
"I think I'm burning out / I need a holiday," the vocals start, quite reminiscent of Pixies' Frank Black in the confident nonchalance. Precisely at the 30-second mark, a more psych-fixed vocal melody emerges briefly, a peak at the subsequent hook. Thereafter, the percussion takes a few seconds of pause, then re-emerging at 01:22 with an enjoyably busy section alongside keys, vocals, and guitars. Here, I'm reminded fondly of Mark E Smith, specifically his croon on "Shake-Off". It's striking that the track is only 02:35, as there is an abundance of interesting hooks and moments of intense variation. This is a very finely written track from Foggy City Orphan.
Their next gig is at The Lexington, London, on August 31st.