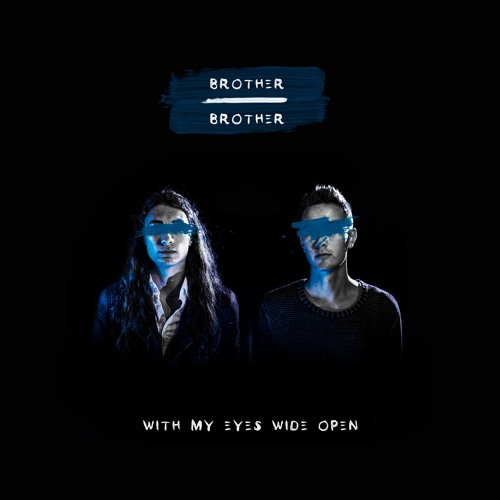 Nashville, TN duo Brother Brother mix entrancing hip-hop verses with a shimmering pop-centric chorus on their new track "With My Eyes Wide Open". The duo, whose previous album The New Kids debuted at #2 on the iTunes New Release Charts, manages to add a hip-hop edge to the stomp-and-holler feel evident in the final hook especially, where an anthemic vocal presence meshes with flourishes of strings. The track does well in sustaining the duo's success from The New Kids.
"We wrote this song from a very personal and emotional place," the duo says. "While it represents a progression of sound for us, it also deals with things lyrically that we've only now been able to express as a band. "With My Eyes Wide Open" is our answer to those things we have experienced as brothers this last year. Changes in life, location, family, friends, and shows can be difficult or devastating sometimes, and we watch those changes with our eyes wide open. Those changes echo around in your brain whether you like it or not. The biggest wars and the hardest moments for us are often not the ones people see… they're the ones we fight in our heads. This song is our battle cry. If you're fighting too, this is for you as well."
"With My Eyes Wide Open" and other memorable tracks from this month can also be streamed on the updating Obscure Sound's 'Best of September 2018' Spotify playlist.