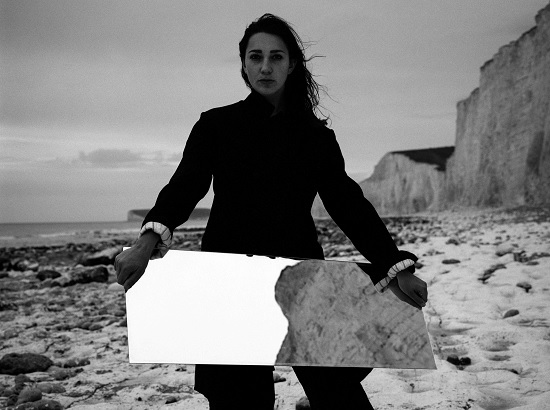 After impressing with the striking music video for "Never Let Me Go" earlier this week, Evelyn Drach's new track "False Premise" again shows the artist's knack for gripping soundscapes and melodic developments. Lonesome guitar tones and a ghostly vocal presence build with gentle precision, as orchestral pushes arise by the mid-point. Strings eventually grace the track with a firm presence, closing out this spine-chilling track with a majestic fervor.
Drach's worldly musical influences derive from ample experiences, ranging from the funeral pyres of Varanasi to the heart of London, to spending months living in a mud hut in the heart of the Amazon jungle, and years exploring abandoned houses in rural France and working as a house clearer sorting through the possessions of those who have passed on.
Her background of fine art and dance has influenced experimental films and dance pieces, with music and dance crafting intriguing soundscapes and textures. She describes her music as "a journey through collective history, ancestral memory & the subconscious realm. Using sound samples, a range of live instruments and spoken word interludes, she collages sound & thought."
This year, Drach finished recording her debut album, which combines a decade of writing, sound recordings, and experimentation. She is releasing this track by track on Spotify, and plans to release the full album on vinyl in 2019. "False Premise" is the latest track from this talented act.
"False Premise" and other memorable tracks from this month can also be streamed on the updating Obscure Sound's 'Best of September 2018' Spotify playlist.