Posted
September 17, 2018 by Mike Mineo
in Pop
HoneyChrome – "Boomerang"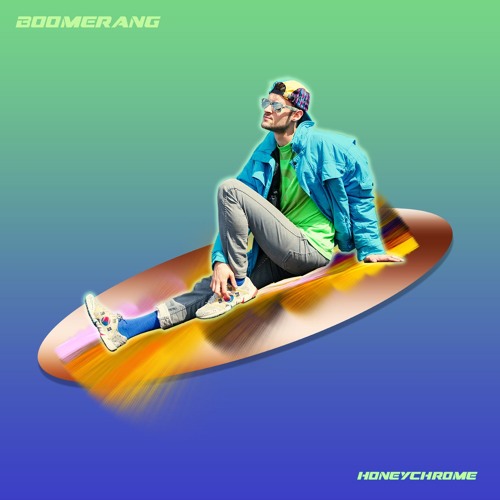 "Boomerang" is a catchy new track from HoneyChrome, released on Friday. Pulsating synths and a percussive click-clacking let the emotive vocals lead initially, with punchy clap-laden percussion in the bridge bringing listeners to a memorable, bouncy chorus. The verse's minimalism counteracts with the chorus' boasting expansiveness to result in a striking sound, a great result for HoneyChrome's first commercially produced and engineered song.
Regarding the track's themes, HoneyChrome explains that "it's about that early phase in a relationship where you're excited but anxious. When you spend every moment wondering if they're thinking about you, or wondering when they're going to text you back".
"Boomerang" is written by HoneyChrome, produced by Mike Rogers (Deee-Lite, Erasure, Chubby Checker), mastered by Randy Merrill (Lady Gaga, Adele) at Sterling Sound.
HoneyChrome's mission is to use music, dance, art and sound energy to heal the world. "I share my truth through music in an effort to show you that you are not alone; you can get back in touch with your true self. The more people that become one with themselves, the faster we will move towards peace on Earth."
"These truths have been buried for centuries by those in power. I am here to rally the masses and smash the locks that power has had on humanity; to expand the infinite love that is within each and every one of us."
"Boomerang" and other memorable tracks from this month can also be streamed on the updating Obscure Sound's 'Best of September 2018' Spotify playlist.