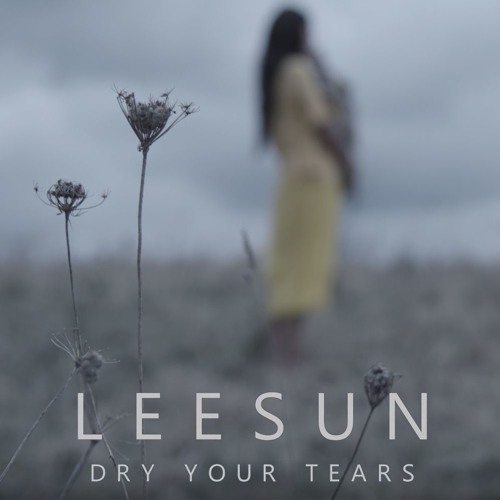 LeeSun is an emerging artist from Leeds (UK) whose new album, Dry Your Tears, released on August 31st. "This album is about how suffering is a part of life," she says. "Somehow love is bigger, not in the way others tell you so, but in the way you discover and choose for yourself." Among the album's highlights is its self-titled track, a suave and rainy-day piece of electric folk that tells of suffering and love in retrospective form, amidst chillingly suave vocals and guitar-led movements, both of the acoustical and electric variety.
LeeSun elaborates on the track's background and themes below:
The track is about a life of suffering, from childhood to adulthood, and a lifelong fight to cope and make sense of the pain somehow.

Throughout this experience, different people offer small consolation by saying that things will get better. At each stage of life, people say, "The pain will end and you'll come through with new found strength."

However, things don't get better. The suffering child carries her suffering throughout life until eventually she becomes a mother.

She holds her baby and as the familiar song plays, she realises that she does not want to pass on a legacy of suffering to her child. So she takes action. She becomes the speaker, and her words are a promise to her baby that she will change the story. Her love changes the story.

I worked with filmmaking duo, Robin and Oli Mueller, of Cottongrass Films, to interpret this narrative visually.

There is despair and confusion throughout, but there is also power. There is some ambiguity in the video, and there's plenty of room for each person to take whatever meaning they want from it. But whatever that is, I hope each person will catch some glimpse of love. That's the best starting point.

I wrote this song as a way of trying to process the challenge of living in a world where so many terrible things happen and so many suffer.

The pain and suffering that so many experience, often from an early age, and often well into adulthood or even throughout all of life, is so difficult to hold, in your heart, in your mind.

To love others is to feel their pain. And so often we feel we can't do anything to help, which leaves everyone feeling so powerless. But perhaps freedom isn't about stopping the pain. Perhaps simply loving someone is the answer.
"Dry Your Tears" and other memorable tracks from this month can also be streamed on the updating Obscure Sound's 'Best of September 2018' Spotify playlist.