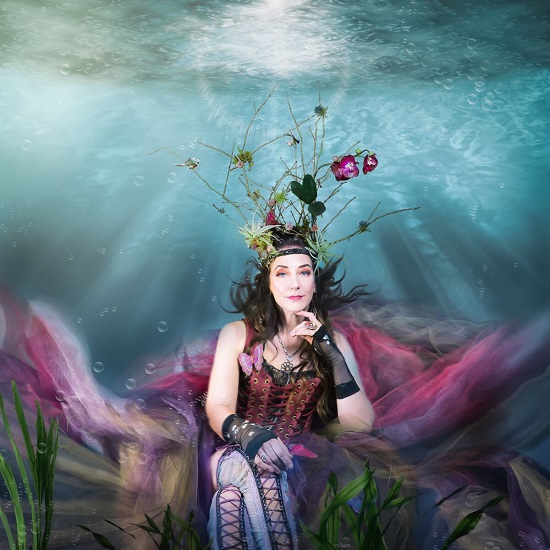 "Dream Dance", a striking new track from California-based Nymphya, provides an escape into a haunting and ethereal world beat song with long, sustained strings and arching vocals over earthy percussion. The sitar-y effect to begin transports listeners to another locale entirely, the buzzing background complementing a tribal-like vocal howl. Valentina Osinski's vocals remain gripping throughout, the tone haunting and adding aptly to the worldly and ethereal atmosphere.
"You never know from where inspiration will spring. This song is one of those cases," Nymphya explains, regarding the track's creative process. "I had been reading this incredible book COLOR by Victoria Finlay, which is a perspective and travelogue about the origins of color. I was drawn to the book because of my own painting, and my discovery that the master painters I so admired used to make their own paints. (Versus me, who just buys them!)"
"The very first chapter of the book is about the color Ochre, and the Aborigines. I became consumed with her story of how much their art focuses on depicting their Dream Time. Something within me whirred and snapped into place, making my own connection of how our Dream Time, our lives, are just one big, complex, mating dance of procreation and creation. Most people express their creative impulse in the world through children, and work, and building empires. Artists express our creative impulse in the world with our art, which becomes our children, and our empires. 'It is one big dance' I said to myself…"
Her other recent track, "Wasteland", is also strongly recommended, an 8-minute epic that shows the project's atmospheric prowess and expansive stylistic arsenal, in an engaging and hypnotic vein:
"Dream Dance" and other memorable tracks from this month can also be streamed on the updating Obscure Sound's 'Best of September 2018' Spotify playlist.