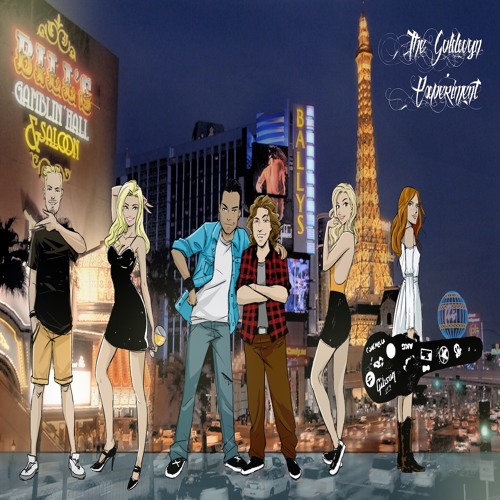 Canadian rockers The Goldwyn Experiment released their new album, Avenue B, on September 7th. The project of Goldwyn Thandrayen, also known as the guitarist in Montreal rock group Psychocide, The Goldwyn Experiment incorporates everything from rock and hip-hop and jazz into their sound. Such is apparent on the track "Sad Boy Summer", a cut from the album that features GUEST & Tommy Atomic DiRocco. The effort shows a diverse and brisk sound, jam-packed with ideas and broad stylistic intuition.
"This album although entitled Avenue B which is where I resided in the Lower East Side of New York City," Thandrayen explains. "It actually encompasses my life experience, from living in Mauritius, Glasgow – Scotland, NYC, San Diego California and Montreal. The ideas, melodies, feels and riffs comes from all these places and people I met along the way, music I heard from bars and buskers. The record just happened to be narrative after the project was recorded, its a story told backwards from the last track up to the first."
"Sad Boy Summer" and other memorable tracks from this month can also be streamed on the updating Obscure Sound's 'Best of September 2018' Spotify playlist.