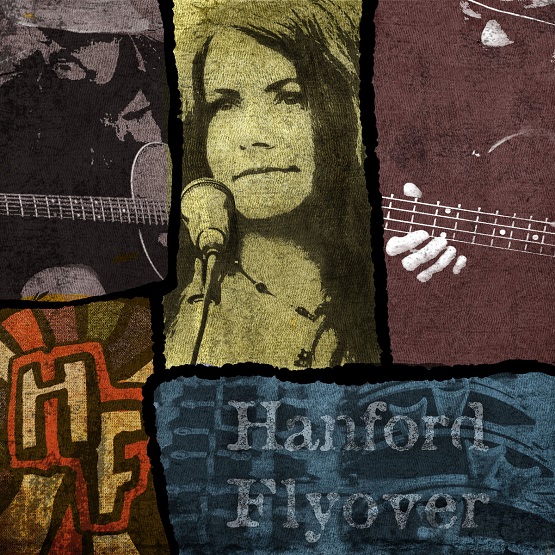 "Timeless" is a consuming track from Hanford Flyover, a British-American trio based in the English Midlands. Formed in 2017, the act is influenced by names like Pink Floyd, The Doors, and King Crimson. They also appreciate Nick Drake, Portishead, and other surveyors of atmosphere. The result is a captivating sound with hypnotic appeal. "Timeless" is a great piece of psych-folk songwriting; Holly Bowler's vocals are suavely melodic, as Ian Turner's rhythm section/keys and Josh Bowler's guitars/synths/backing vocals work a trippy and engaging melody. The rollicking acoustics and lingering organ play particularly gripping roles. Holly, a Kentucky native, channels her Kentucky folk and bluegrass roots in tone, while also playing more enjoyably lethargic and in tune with the psych-friendly vein of folk.
The track is a highlight off the band's new album FreeFall, streaming in full below:
"Timeless" and other memorable tracks from this month can also be streamed on the updating Obscure Sound's 'Best of October 2018' Spotify playlist.
The track is also featured in the genre-based, best-of Spotify compilation Indie Folk 2018.