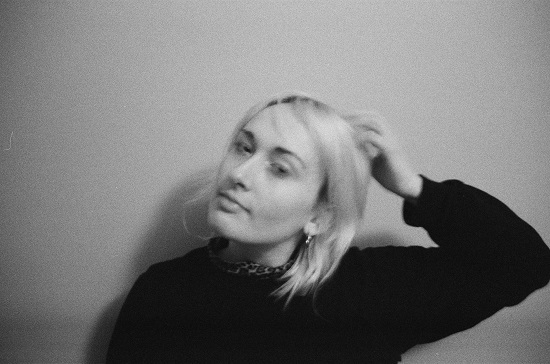 "Playtime" is a track released in the past day by HUSSY, the project of South East London-based Sophie Nicole Ellison. She blends avant-garde dream-pop with rock for a sound that recalls PJ Harvey at points. Ellison is a multi-instrumentalist, and records and layers all instrumentation herself in her home studio. "Playtime" is impressive in all facets, from the DIY (and great-sounding) production to the track's suavely infectious melody. Intertwining guitars build during the prickly "keep on going anyway," bridge, culminating in satisfying hooks, like at 01:05, when shimmering guitars accompany angsty and retrospective vocals.
"'Playtime' is a half serious, half tongue-in-cheek poke at predicting the demise of a relationship – 'You're going to leave me and when you do, I?l be so happy, I?ll be free from you.' It?s the journey through the conversation in your head, the conflicting thoughts, wanting to be free but also feeling sad that it?s ending," Ellison explains. "Being around toxic people and knowing it?s not good for you. The title refers to the act of putting on an exterior shell, like an actor going to work and performing as someone else – playtime!"
"Playtime" and other memorable tracks from this month can also be streamed on the updating Obscure Sound's 'Best of October 2018' Spotify playlist.
The track is also featured in the genre-based, best-of Spotify compilation Indie Rock 2018.