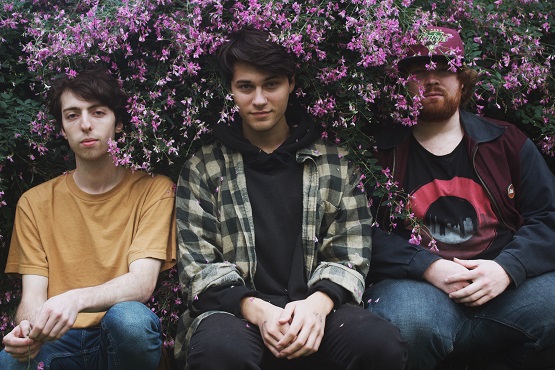 "Restless Sleeper" is an excellent rock track from Lazy Bones, who impressed last November with the track "Take It Back" when the Ithaca-based act was newly formed.
A few months following that, the band embarked on their first tour, across the East Coast and Midwest. Their second single "Existential Crisis" came in March, earning a spot on Spotify's 'Fresh Finds.' A hiatus then came in the summer, when member Sam Stein found himself living in a small town near Woodstock, mostly isolated. That led to a creative resurgence, where he wrote much of the mateiral for the band's upcoming album, including "Restless Sleeper", a track that impresses with a rhythm section fit for bustling post-punk, and a series of guitars that escalate from twangy nonchalance to exciting distortion sequences.
Written while "struggling to adjust after moving to a new place," the band describes the track as "a song about finding yourself up late with a blurry longing to escape from an eerie melancholic new environment." Lazy Bones is going on a second tour in early 2019, and anticipates to release their first full-length project the following spring.
"Sleeper" and other memorable tracks from this month can also be streamed on the updating Obscure Sound's 'Best of October 2018' Spotify playlist.
The track is also featured in the genre-based, best-of Spotify compilation Indie Rock 2018.