Posted
October 15, 2018 by Mike Mineo
in Folk
Pete Mancini – "Pine Box Derby"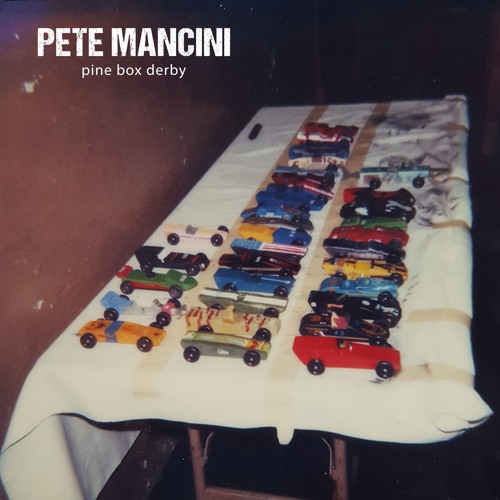 "Pine Box Derby" is a moving new track from folk/Americana artist Pete Mancini. A dual-vocal approach during the chorus comprises the bulk of variety, with a steady guitar-laden series of verses. "It hurts like hell to lose someone you love / It's worse when you're cursed with a hand-me-down crush," the vocals sing. "I wish I could go back to those pinewood days / Follow the right track and just drift away." There's a comforting, warm recall to traditional folk, in relaying the times and tribulations of growing up and dealing with memories and nostalgia.
Yearning for the past is a central theme, particularly the role of childhood victories and values remaining as vivid memories in adulthood. "I was a Tiger Scout as a kid," Pete explains. "I had one major accomplishment in my short-lived scout career: I won the Pine Box Derby. Fast forward to 2016 when I was going through some tough times. I went on a walk to clear my head, and passed by the church where they held scout meetings all those years ago. They have AA meetings there now. I found that kind of funny and went home with a verse in my head… the song was finished that night. It's a song about looking in the mirror and staring down some hard truths. At some point we all have to take stock of the road we're on and whether or not we want to course correctly. We can't go back, but we can map out our paths along the way and pass them on. A signpost at a crossroads, somewhere between hardship and a higher road that leads you home."
"Pine Box Derby" and other memorable tracks from this month can also be streamed on the updating Obscure Sound's 'Best of October 2018' Spotify playlist.