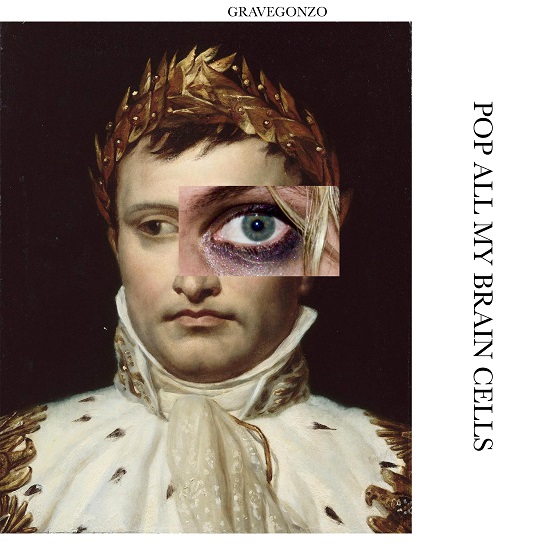 "Pop All My Brain Cells" is the riveting new single from Gravegonzo, a London based dream-pop act started by vocalist Sam Beahan whilst living in Brighton. The act is fond of songs that project a "gothic mood, manipulated melodies, and a strong focus on unusual subject matters." They are part of the MANIMAL Vinyl family, who released debut records for both Warpaint and Bat for Lashes.
The extremely distinctive vocals, high-pitched and lively, sound engrossing alongside loopy keys and a continuously murmuring bass. The track shifts into second gear around 01:32, when an uptick in distortion arrives alongside the vocals' increasing intensity. The sound is haunting yet exhilarating, a testament to Gravegonzo's tendency for idiosyncratically gripping material. This is certainly a track we're happy to premiere.
Per the act:
"Pop All My Brain Cells," like part of Gravegonzo's previous single "Their Fantasy Mirrors," is sung from the point of view of an inner guiding light named Cassielle. Irritated with the human she's looking after ignoring her advice and failing to listen to her, Cassielle is left frustrated and disheartened like a whining Jiminy Cricket.