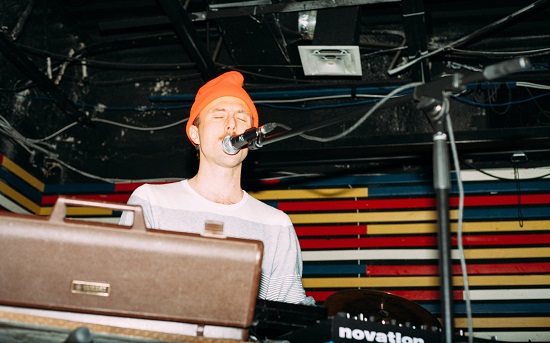 Toddler is a lo-fi pop project from Montreal, harnessing the power of used instruments and cheap consumer-grade keyboards from the '80s. New track "A Few Blocks Away" captures the rollercoaster-like emotions involved with young love, particularly when trying to let go. Accompanying this is an enjoyably lethargic range of synths, as contemplative-sounding as the recollecting vibes. A slowly crawling synth-bass accompanies the organ-like pad backing, with the vocals at 01:38 crying out "I'm only just a few blocks away." The track simultaneously captures feelings of nostalgia and letting go, successful in its thematic and atmospheric construction.
Per the artist, here's a description of the track's inspiration and themes:
There was this girl I was seeing who lived in the same neighbourhood. Things looked like they were over but I kept thinking that maybe there was still hope. It was an emotional rollercoaster. I tried to distance myself but it wasn't easy. And it didn't help that suddenly I found myself on every street we had walked along while we were together.

Living only ten minutes away didn't help either and our rehearsal space was only two minutes away. She volunteered at a used-clothing store which was between my house and our rehearsal space. Every time I would go rehearse my chest would tighten, my temples would throb and I would get butterflies in my stomach. I'd pick-up our drummer to help transport her gear and the quickest route was up this girl's street. We'd pass right in-front of her door. I felt like I was going to die!

One of my first memories at the start of our relationship was walking to her apartment in the evening and knocking on her window. As she slid the window open, I reached-out and we held each others arms. I begged to enter but she declined since her dad was sleeping in the next room. I'll never forget that night, the window and the smile that spread ear to ear as I walked home thinking, "It's only be a matter of time before I'll be on the other side of that window."

This song is about longing, trying to let go and the memory of what once was.
"A Few Blocks Away" and other memorable tracks from this month can also be streamed on the updating Obscure Sound's 'Best of October 2018' Spotify playlist.
The track is also featured in the genre-based, best-of Spotify compilation Lush Indie Electro 2018.