Video Shoppe – "The Gate"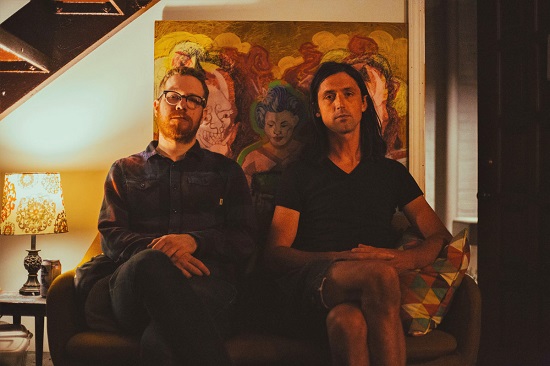 Video Shoppe are a post-punk duo from Providence, Rhode Island, whose murky and hypnotic sound impresses on new EP Nostalgia Trap(s). "The Gate" remains murky, though relies on a more shimmering guitar tone, resembling The Chameleons UK's brighter efforts (like "Perfume Garden"). A dash of bright underlying synths adds depth, the vocals an enjoyable sound-alike of Mark Burgess. The closer, "Black Gravity", is notable for its buzzing crunchiness and vocal distortion (which works atmospherically in an industrial vein), though beyond that the EP plays faithfully to the post-punk mold, and enjoyably so.
Stream the EP below:
"The Gate" and other memorable tracks from this month can also be streamed on the updating Obscure Sound's 'Best of October 2018' Spotify playlist.
The track is also featured in the genre-based, best-of Spotify compilation Shoegaze / Post-Punk / Dream-Pop 2018.