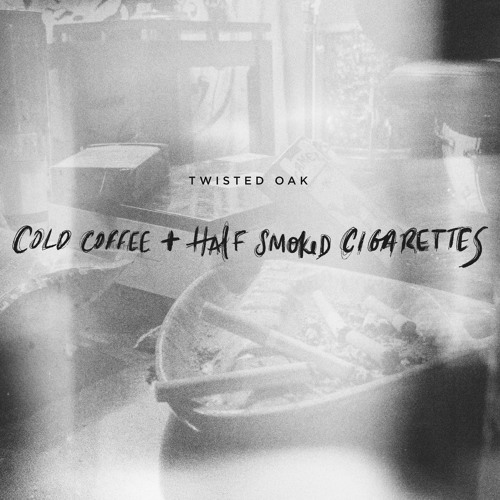 "Cold Coffee and Half Smoked Cigarettes" is a passionate piece of folk, showcasing earnestly romantic lyrics and ascending vocals amidst a growing acoustical backbone. The track comes from an EP of the same name, released in September, from singer/songwriter Matt Batory (who goes by the name Twisted Oak). "This album means everything to me. It's the first step I'm taking as far as a public direction for my music," Matt explains. "These songs are ones that symbolize huge moments in my life. Being able to express those moments in a way that I am proud of is one of the best feelings I've ever had. All I ever want to do with music is make an experience that people feel more so than listen to."
Regarding the track/release, Matt has the following to say:
"'Cold Coffee and Half Smoked Cigarettes,' is a story about moving on from vices. Both cold coffee and half smoked cigarettes are what would be left behind if someone had decided to rid themselves of physical addictions such as caffeine and nicotine. This imagery symbolizes the remnants of who that person was, but not what they've become. In the case of the story of the album, we see love as the central vice. Love can build someone up and break someone down, but the most important part of being in love is realizing that it is not ours to have. When we cling to a possessive love, we let it take over us. This album explores different aspects of this learning."
—
"Cold Coffee and Half Smoked Cigarettes" and other memorable tracks from September can also be streamed on the updating Obscure Sound's 'Best of November 2018' Spotify playlist.