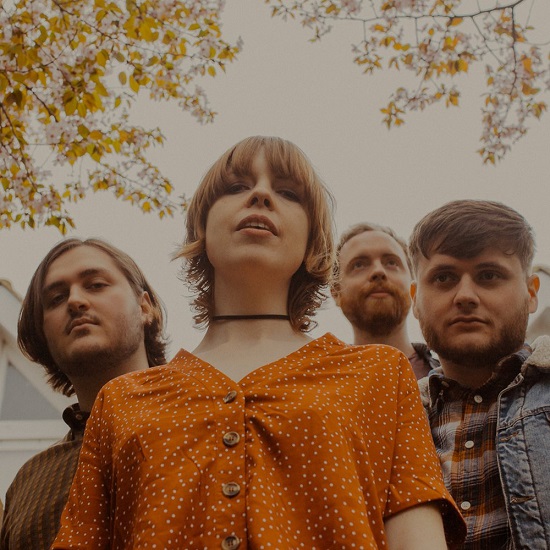 "Bed Bug" is a new track from Heavy Heart, a rock act from south London. The group is heavy on dreamy soundscapes, particularly here, where Anna Vincent's vocals float with the feeling of a haunting, yearning enigma. The jangly backing guitars and touch of synths construct a sound heavy on lush textures, with guitars coming to the forefront often when the vocals take a reprieve. There seems to be nods to shoegaze as well as '90s alternative, like a cross between Mazzy Star, Spiritualized, and Suede. I'm loving it as a result, for sure.
"Bed Bug" is the first of three new tracks from Heavy Heart mixed and co-produced by Grammy Award-winning producer Gabe Wax (The War On Drugs, Fleet Foxes, Soccer Mommy). The band describes the track as "a nocturnal love song exploring obsession and lethargy, sex, blood and dirty sheets. It's about staying in bed all day and staying awake all night, feeling your skin crawl and your nerves itch. It's also about the beauty and agony of loving someone to the point of self-destruction; picking the wounds open again and again just to feel the way it felt the first time."
2/27 Update: The band just released a music video for "Bed Bug," streaming below:
—
"Bed Bug" and other memorable tracks from this month can also be streamed on the updating Obscure Sound's 'Best of January 2019' Spotify playlist.