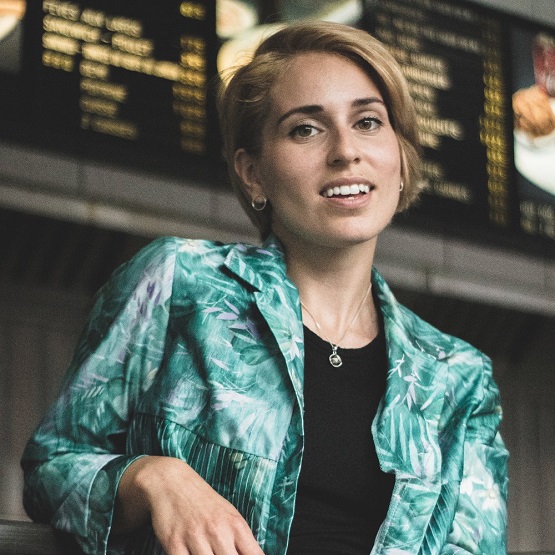 Munya is the project of singer/songwriter Josie Boivin, a Quebec-born artist with an abundance of musical experience. A classically trained pianist, Boivin also has experience in the highly competitive world of opera as a singer, in addition to studying jazz at the University of Montreal. She dropped out of university to travel and explore, being called upon in September of 2017 to play the esteemed Pop Montreal festival. Only having one track in her pocket at that point, she decided now was the time to start creating music with fervor.
Since then, Boivin and her Munya project have impressed. There are two EPs to the project's name at this point, North Hatley and Delmano, and a third is coming soon. "Benjamin" is the project's most recently released track, the first song in both French and English from the project. Touting a hypnotic vein of pop, "Benjamin" showcases Boivin's soaring and easy-going vocal presence, accompanied here by a warmly melodic bass line and tranquil guitar trickles. "Benjamin" is a track that's extremely easy to embrace.
Boivin has the following to say about the track:
I'm really excited that this is my first song in both French and English as I hope its theme transcends language! Many times in my life when I thought I had found love it turned into heartbreak… like most people it has made it harder for me to be vulnerable with new experiences and people. In this song I take a step back and realize it's how we all feel, I make fun of my own vulnerabilities and try to just push them to the side and enjoy my new Love. Hopefully this song will make people relax, smile, and dance a bit and just try not to take our own stuff too serious cause its just not worth it!
—
"Benjamin" and other memorable tracks from this month can also be streamed on the updating Obscure Sound's 'Best of February 2019' Spotify playlist.