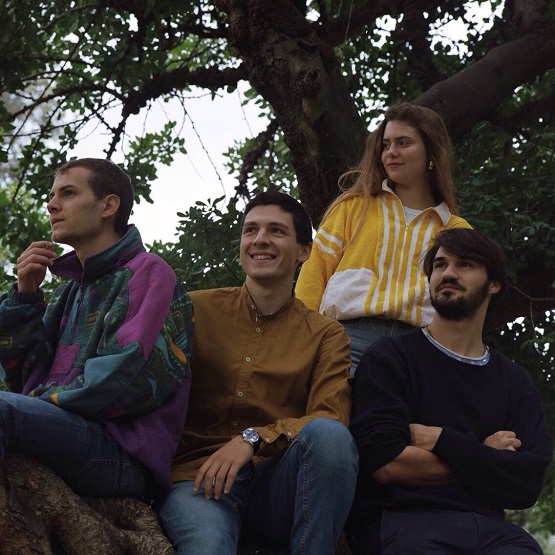 A striking debut, "Low Tide" is the first single from Eugenia Post Meridiem, a four-piece that formed in the summer of 2017. In addition to performing throughout Western Europe since then, the band started recording their In Her Bones LP in August 2018 at the Big Snuff Studio in Berlin. Among the upcoming release's nine tracks is "Low Tide," Beginning with sparse guitars, the track is quick to show the powerful vocal quiver of lead vocalist Eugenia. As percussion begins to mount around the 45-second mark, there's a sense of growing passion, with the melodic guitar line at the one-minute mark precisely leading into a gorgeous vocal melody that sports a gorgeous, folk-laden quiver. Touting ample mood, vocal passion, and mellow though captivating melodic allure, "Low Tide" is a winner of a debut.
Speaking about the track, Eugenia says:
"'Low Tide' came out as a 'comeback' song, about being born on the edge of an era that turns back herself into another. Is about Art taking back people to themselves, suddenly waking them up by the ipnotic and whirlwind dreams of curiosity and wonder that come up when thrown into the world. It's also a sight upon a feeling of eternity: humanity and History both apparently slowly flowing everyday alike to themselves. In this timeless prison, writing 'Low Tide' was like – rewinding a film or coming full circle, as the structure of the song suggests – an attempt to realize a personal, real change that actually everyday beauty in the world lead us to."
—
"Low Tide" and other memorable tracks from this month can also be streamed on the updating Obscure Sound's 'Best of March 2019' Spotify playlist.
The track is also featured in the genre-based, best-of Spotify compilation Indie Rock.