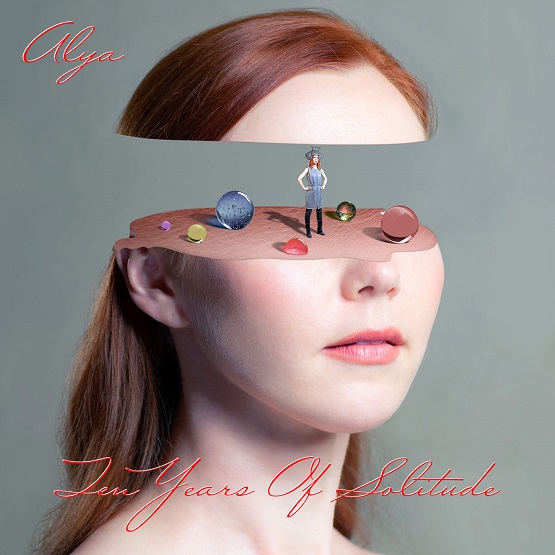 Vinyl scratches, soaring vocals, and a very bustling rhythm section make "Seven" a striking track, one of many on Alya's new album Ten Years of Solitude. The Los Angeles-based Alya Michelson shows adeptness in grandiose pop music, with her talents – from classically-trained singer to ballet dancer – contributing to the sound's grand feeling. The "seven lies/tries," chorus plays with heightened effervescence, enticing multiple replays. The whispering vocals in the verses that follow show a haunting feel, which effectively brings us back to the "seven lies/tries," hook. "Seven" is an enjoyable track, and a great entry to this successful album.
Stream the album in full below:
The artist adds the following regarding the release:
As an independent artist I faced a lot of challenges on the bumpy road of the entertainment industry and an album release is truly a very special day for me, a culmination of a decades long journey. I am often asked why I decided to start something new after being already successfully established as a journalist. I answer with the lines from Robert Frost – "I took the one less traveled by, And that has made all the difference."

As an immigrant and a woman I have something to say and and a unique perspective to bring to the table. Today, I want to make a difference and I want my family to see the talents that they love me for, shine. I want to give my artistic dream a chance.

Don't judge Ten Years of Solitude through the prism of the musical styles and genres. Judge it with your heart. It is a story about becoming an artist. It is not a business card. I have spent the last two years in the studio putting together this puzzle of self-acceptance. Each song in the album has a story; they are each quite different and diverse, but together they carry a strong message — you can do it, even if you are just the only soldier in the field.

Ten Years of Solitude contains ten songs, one of them "Romano" is written and performed in Japanese. As part of a larger project, the album is also getting cassette and vinyl releases, that will be available later this year.
—
"Seven" and other memorable tracks from this month can also be streamed on the updating Obscure Sound's 'Best of May 2019' Spotify playlist.