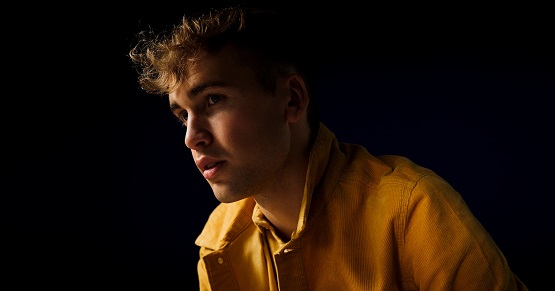 "All My Senses" is a very catchy, soulful new track from Swedish artist C William. The Linköping-born artist began incorporating more electronic aspects into his sound late last year, which – infused with his R&B vocal sensibilities and pop songwriting talents – culminates in the stellar sound on "All My Senses," a very successful debut single. Nocturnal synths and a lush bass drive complement lush vocals to start, though it's not long before C William's vocals escalate with funk-pop charisma, hand-in-hand with the rise of key-laden intensity and entrancing guitar licks. "All My Senses" tempts many re-listens with its addictive melody and striking vocal presence, capped by a fervently invigorating finale.
"For me, the song is a kind of homage to self-doubt; the many and sometimes long moments when you wonder what the hell you're doing," the artist says. "That was where this song started and, luckily, also was finished. I said to myself many times that I should just give up, admit that I haven't got a chance. But every time there was something that picked me up. This song somehow kept the dream alive and made me keep on working."
"Apart from what many people think, I believe that doubt is absolutely necessary to be able to find ones way forward and get where you wanna go. Like a guide that handles a bellypunch whenever you're on the wrong way – to make you realize you have to lift your head up and look around. It was in those moments that I could really pick myself up and gain new momentum."
—
"All My Senses" and other memorable tracks from this month can also be streamed on the updating Obscure Sound's 'Best of May 2019' Spotify playlist.
The track is also featured in the genre-based, best-of Spotify compilation Indie Funk, Soul, and R&B.