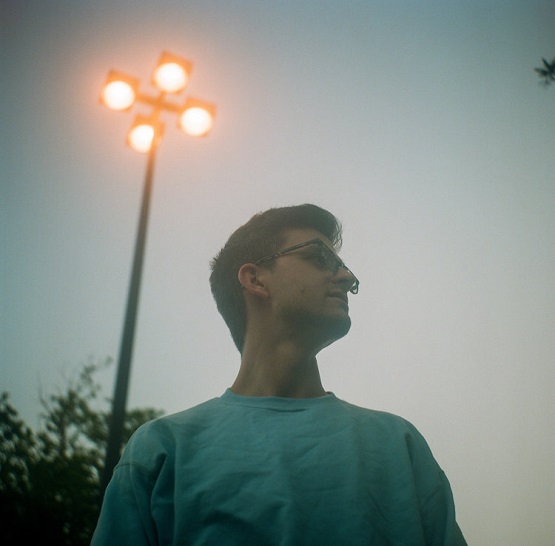 The lushly melodic "Slide Away" is a track released today from Max Helgemo, whose breezy vocal presence and tender guitar twangs lead an easy-listening success. Helgemo's pleasant, melodic songwriting came in handy over the three years he worked as the musician-in-residence at a hospital, playing songs for patients. These one-on-one musical performances helped hone Helgemo's songwriting, with the intimacy of such performances playing a powerful role in future lyrical and melodic constructions.
Growing from a simple percussive backdrop and shimmering, stirring acoustics, "Slide Away" expands into a crisp rhythm section, twangy guitar adornments, and soaring vocals. The reflective, easy-going track is a very easy listen. "I was reflecting on why I do that sometimes, and how it's my way of asserting my freedom or something; It also just made me laugh and I wanted to capture my amusement," Helgemo says of the newly released "Slide Away."
Upcoming Shows:
06.15.19 – Chicago, IL – Sofar Chicago
06.19.19 – Orlando, FL – Sofar Orlando
06.27.19 – Gainesville, FL – The Atlantic
08.02.19 – Chicago, IL – Sofar Chicago
08.03.19 – Chicago, IL – Sofar Chicago
—
"Slide Away" and other memorable tracks from this month can also be streamed on the updating Obscure Sound's 'Best of May 2019' Spotify playlist.