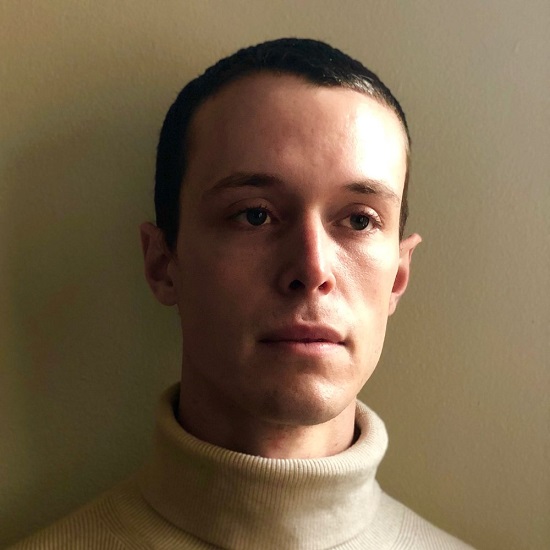 "A Place in Me" touts murky soundscape of twangy guitars and nonchalant vocals, accompanied in the first minute by tinges of brass that remind of avant-garde pop acts like Xiu Xiu. The driving guitar tone and eventual bass addition past minute-one make for a very hypnotic accompaniment to the vocals, which exude a melancholic and retrospective presence. This is a very fine release from Chicago act Religious Life, who emphasizes pop song with textured synths and taking inspiration from the "bare bones of post-punk and new age," with a dreamy pop allure.
The artist explains: "The point in invoking these influences is not to exploit nostalgia: it is a recognition that uninfluenced music is impossible; influence must be consciously taken up and worked through. The incorporation of contemporary techniques (Religious Life often samples his own synth, drums, vocals to warp and retexture them) is an attempt to make whatever is appealing in these palettes new again."
—
"A Place in Me" and other memorable tracks from this month can also be streamed on the updating Obscure Sound's 'Best of May 2019' Spotify playlist.