Posted
May 17, 2019 by Mike Mineo
in Folk
The Weird Years – "Ticking Time"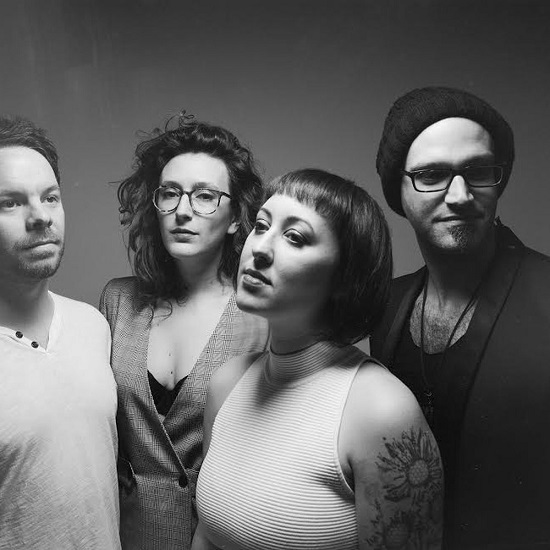 Brooklyn folk act The Weird Years emphasize a multitude of strengths on "Ticking Time," a highlight off their recently released self-titled EP. A quaint, playful acoustic presence aids the lush vocal presence, building effectively toward the gorgeous growth just prior to the two-minute mark, where haunting keys accompany the trickling guitar arpeggio to melodically warming satisfaction. Beautiful vocals and developing guitar arpeggios guide the group's gripping sound, which is on impressive display throughout the new EP.
The Weird Years had the following to say about the track to PopMatters, who premiered it:
"This was the first song The Weird Years ever wrote. It started as a song Bess had been working on and she brought it to Billy before the idea of the Weird Years even was a thing. Lyrically the song is about finding someone you love and feeling like the only thing that could separate you is time and the melancholy that eventually it will. We wanted the music to feel intimate and small, sort of like as if you were watching a time-lapse of two people in love sitting in a cozy living room as time passes from seconds to hours to weeks to years."
—
"Ticking Time" and other memorable tracks from this month can also be streamed on the updating Obscure Sound's 'Best of May 2019' Spotify playlist.
The track is also featured in the genre-based, best-of Spotify compilation Indie Folk.