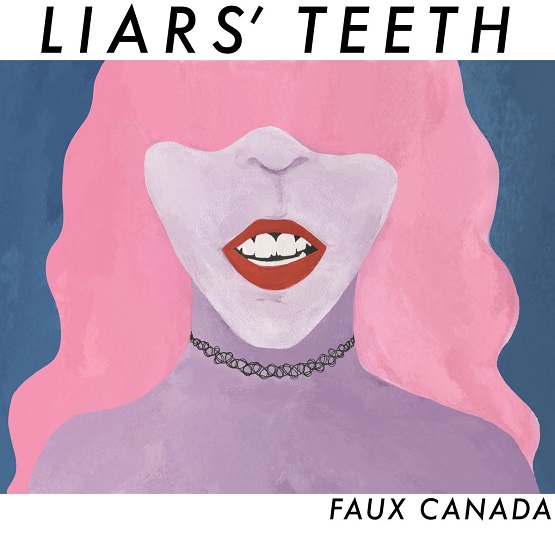 "Stockton" opens the new EP, Liars' Teeth, from San Francisco quartet Faux Canada. Its fleeting, sporadic guitars mesh with a melodically charismatic vocal presence, with bass and drums filling in the blanks. Guitars and vocals become more frequent during the second track, especially during the catchy "I know what you wanna do," vocal hook.
The band cite "the early 2000's Secretly Canadian lineup of indie rockers," as a big influence on their general sound, which makes sense considering the band's aptitude for centering on a contagious rock sound, though with elements of shoegaze, grunge, and electronica seeping in. Specifically, "Stockton" takes a cue from Pavement and other acts in that slacker-rock ilk. In fact, the name "Stockton" pays tribute to Pavement, as it's the name of the town Pavement was formed, as well as Faux Canada lead singer Melinda Wegent's hometown. Per the band, the track is "a loving ode to the bad decisions and claustrophobic ennui of a small-town high school summer."
Stream the EP below:
—
"Stockton" and other memorable tracks from this month can also be streamed on the updating Obscure Sound's 'Best of June 2019' Spotify playlist.