Posted
June 25, 2019 by Mike Mineo
in
Red Soul X – "All the Money"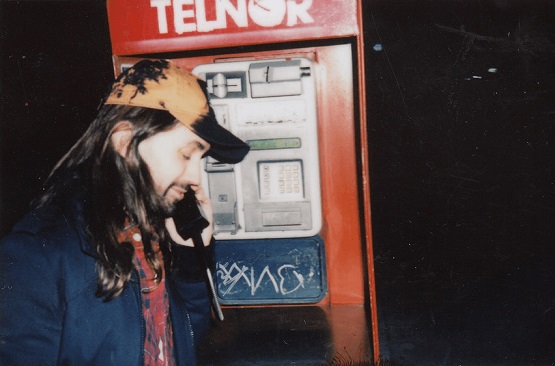 "All the Money" deftly incorporates emotive vocals with catchy guitar lines and lingering synths, aesthetically somewhere between Placebo's moody rock, Interpol's post-punk shimmer, and DIIV's synth-laden textures. The track comes from Red Soul X, Jules de Gasperis, a multi-instrumentalist and producer raised in Paris, France, and now based in Los Angeles. The artist produced for several artist in Los Angeles over the past few years, so this project represents a desire to focus on his own songwriting and expression. Infusing inspirations from mysticism and nature, Red Soul X does well in balancing mood and contagious melodies. "All the Money" is a consuming effort, one that the artist elaborates in-depth below:
"All The Money" is the story of two people parting ways in a material world. At first, it came in the form of the main guitar riff that sounded melancholic, deep and frantic at the same time, like rushing towards an implacable truth that something heavy is bound to happen soon.

At the time it was written I just had moved to Los Angeles with my ex-wife (the producer/singer Jane Machine) and deep inside of us we knew something was dying and we were meant to part ways at some point in the near future. We had been blessed with some inheritance money in the past that helped us settle in California, but around the time of that song I started feeling a shift of perception towards it, from something light and blessed to something heavier that we would have to deal with as we were breaking up. Hence the main lyric "When did all the money stop being a gift?" It's very simple, but straight to the point and I liked the sensations it was stirring.

Then for the next year or so I kept working on the production to push it as far as I possibly could, and to see what story it could be telling sonically. So I came up with sounds and textures that felt enticing and innovative in an "alt rock" setup – I had some help from my friend and producer Sébastien Teti who found this amazing drum sound. The drums are actually a real acoustic take that we ran into an analog Distortion/Compressor/Gate device (which name will remain secret), pushed so hard that it almost killed all the life out of that take and made it strangely electronic-sounding. Drum performance courtesy of my friend Spencer Lere (Bleached, Pablo Dylan) who turned into a robot for this one! So I think this song will be leading the way to what is becoming a clearer style and identity for Red Soul X.
—
"All the Money" and other memorable tracks from this month can also be streamed on the updating Obscure Sound's 'Best of June 2019' Spotify playlist.