Posted
June 28, 2019 by Mike Mineo
in
Straight Sex – "Animal Crossing"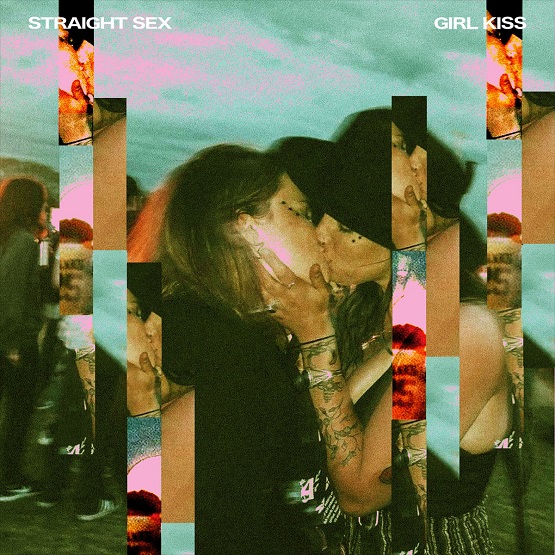 Released today, "Animal Crossing" is a captivating track from Straight Sex, a band whose formation traces to October 2018 in Amherst, MA. The act has been accumulating positive buzz as a live act performing throughout the New England area. Listening to "Animal Crossing," it's easy to see why. The female-fronted vocals produce a dreamy, entrancing quality that aligns beautifully with the band's psych-friendly rock approach. "Animal Crossing" shows an endearing, patient progression, with trickling keys and twangy guitar contemplation — leading seamlessly to a gorgeous "in the morning," chorus, which exudes a timeless sort of psych-folk quality.
The band provides the following on the track's background:
We wanted a more chill song as part of our repertoire so Animal Crossing was crafted, as our other songs are typically much more energetic. Joey, our principle songwriter who wrote the song, thought it sounded like the soundtrack of the Animal crossing GameCube game. So when Kat wrote the lyrics she focused on describing a scene in nature to play off that theme of the video game. Specifically the song references a river bank she used to swim at with her friends as a teenager, and she tried to give the song a wistful feeling to capture that sort of adolescent nostalgia.
"Animal Crossing" is the closing track off their new debut EP, Girl Kiss, which also released today. Stream it in full below:
The band notes on their Bandcamp to expect part two, Boy Kiss, in October.
—
"Animal Crossing" and other memorable tracks from this month can also be streamed on the updating Obscure Sound's 'Best of June 2019' Spotify playlist.
The track is also featured in the genre-based, best-of Spotify compilation Lush, Suave/Slacker, + Jangle-Rock.