Anita Ramona – "Traveling Light"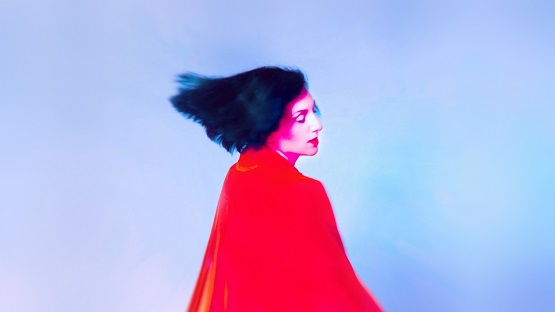 "Traveling Light" is a beautiful, densely atmospheric dream-pop debut single from Anita Ramona, a Romanian artist based in Timisoara. Following years of work in fashion design, photography, styling, and illustration, the artist began to pursue a lifelong passion for music. The result is a resounding success. "Traveling Light" shows Anita Ramona's vocals as simultaneously ethereal and haunting, seamlessly shifting from ghostly nonchalance to more emotive ascension. The murky accompanying soundscape captivates, with shifting percussion and eerie, spacey synths assuming a constant presence. The more twinkling twist at 02:23 plays especially well, reminding tonally of Lykke Li.
"Traveling Light" is a thoroughly impressive debut from Anita Ramona.