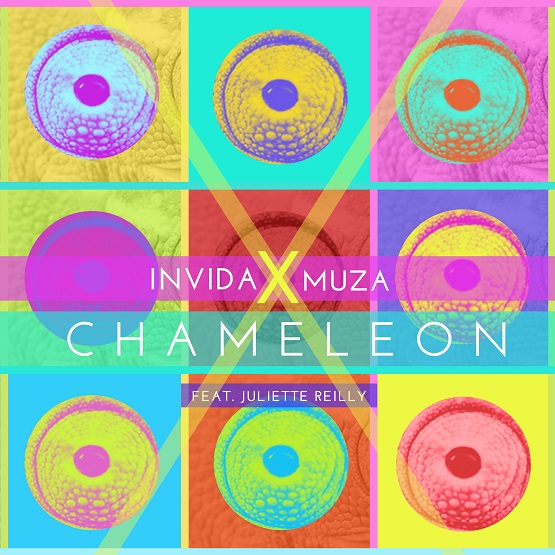 "Chameleon" is a lush, melodic pop collaboration from INViDA, Juliette Reilly, and Muza. The serene verses build to an energetic drop at the one-minute mark, the "always turning into someone new," vocal hook playing well. The track pursues a straight-shooting song structure, though that plays well within the hypnotic, tropical-pop mold. INViDA (aka David Schoenwetter) is a NYC-based pop and dance music artist, producer, and songwriter. Muza is a duo also hailing from NYC. Juliette Reilly is a rising singer/songwriter from NJ, presently living in Nashville. They all combine for a solid effort here.
The artists elaborate on the track's themes below:
Chameleon celebrates the importance of being yourself. The character in the song unapologetically uses the metaphor of being a Chameleon to describe her many moods and sides of her personality (i.e. – "Colors"). Even though the road isn't always easy, we always have to stay true to who we are. You should never allow people to put you in a box, label you, or force you to be someone that you're not, because in the end you only truly belong to yourself.
—
"Chameleon" and other memorable tracks released in June can also be streamed on the updating Obscure Sound's 'Best of June 2019' Spotify playlist.