Posted
July 21, 2019 by Mike Mineo
in Rock
Mount Sharp – "Apostate"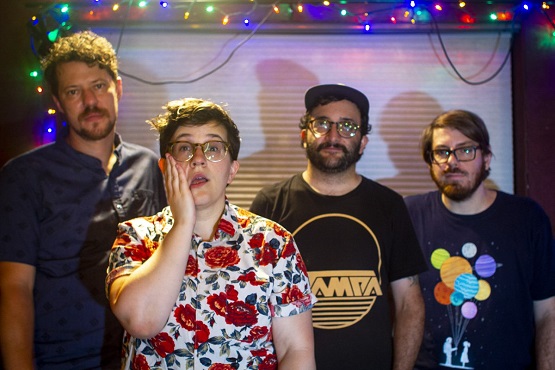 Mount Sharp formed in 2012, merging the personal and poetic songwriting of Swood (Sarah Wood) with the more noise-friendly, spontaneous tendencies of Bryan Bruchman. Today, the band is joined by drummer Sal Garro and bassist Jonathan Pilkington Kahnt.
"Apostate" is Mount Sharp's latest, the band's first release since 2014 debut EP Weird Fears. They describe it as an album more steeped in reflection, compared to the EP's more "energy and chaos" focus. A new rhythm section and contemplative vigor results in a stirring track. The "dream on," section — with the swirling guitars and suavely entrancing vocal presence — is particularly catching, as is the rumbling of guitars aiding in assembling the subsequent verses. The 02:12 bridge is another striking success of a moment.
"This song is very much about what happens when you turn away (or are pushed away) from something – or someone – and what that means for moving forward and moving on," the band says.
—
"Apostate" and other memorable tracks from this month can also be streamed on the updating Obscure Sound's 'Best of July 2019' Spotify playlist.