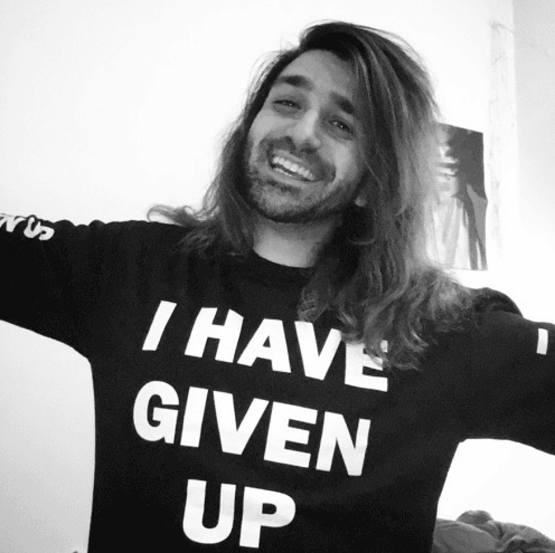 "Bible Black" is the striking debut single from Andypanda, a solo project touching on rock in the psychedelic, post-punk, glam, and shoegaze veins. The track exudes a timeless feel in this boundless rock approach. The "I think I died and went to heaven," hook past the two-minute mark succeeds alongside rising guitars and brass. The brass/guitar interplay in the final minute, especially, exudes some fun Bowie-esque tones. Andypanda shows heaps of potential in the project's melodic, anthemic songwriting and firm grasp of various rock production styles.
"An attempt to freeze frame the sound of nights out with forgotten lovers, I think it'll click for anyone who digs shoegaze, post punk, psychedelic, or glam rock," Andypanda says. "I'm really proud that this tune was recorded and produced in 3 different, far away locations, and it all came together like a splash of multi color distortion over monochrome wires. It's the closest I've come to getting something to sound like what I hear in my head, after some years of attempts."
—
"Bible Black" and other memorable tracks from this month can also be streamed on the updating Obscure Sound's 'Best of August 2019' Spotify playlist.