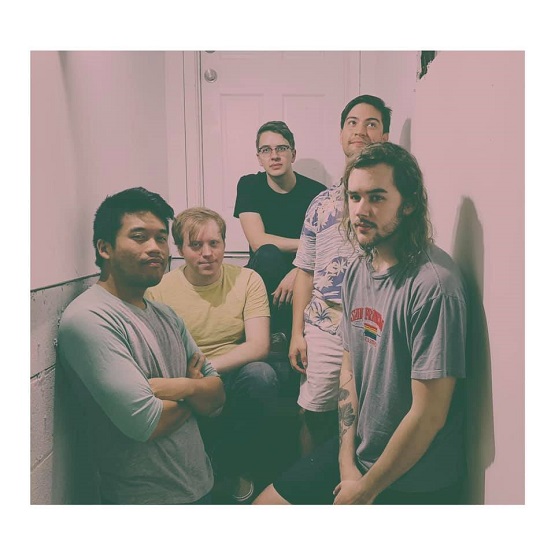 Atlanta band Fevergreen impress thoroughly on their new EP Phased Portraits, the follow-up to their 2018 album Us in Full Bloom. This EP marks an expansion into a full band for Fevergreen, with guitarist Patrick Lim, bassist Chris Senador, and saxophonist Anthony Martin joining the original duo of songwriter/guitarist Austin Vos and drummer Colin Vana.
Compared to the previous album, which touted more studio-centric and layered production, the EP was written and recorded to be performed live. Thematically, Phased Portraits explores "life's unstable nature — and the acceptance of it." Vos elaborates: "Phased Portraits features a collage of subjects with an overarching theme that life will never exist in a static state the way a portrait does in a gallery. Moreso it will ebb and flow, going through the motion of highs and lows."
We're happy to premiere one of the EP's highlights, the consuming "Cluster Headache." Dreamy guitars and a lush, caressing bass line accompany mellow vocals — with a striking escalation in emotion toward the latter section. Aesthetically, I'm fondly reminded of Richard Hawley's "The Ocean."
Stream the Phased Portraits EP on Spotify.
—
"Cluster Headache" and other memorable tracks from this month can also be streamed on the updating Obscure Sound's 'Best of August 2019' Spotify playlist.
The track is also featured in the genre-based, best-of Spotify compilation Serene Rainy Days.