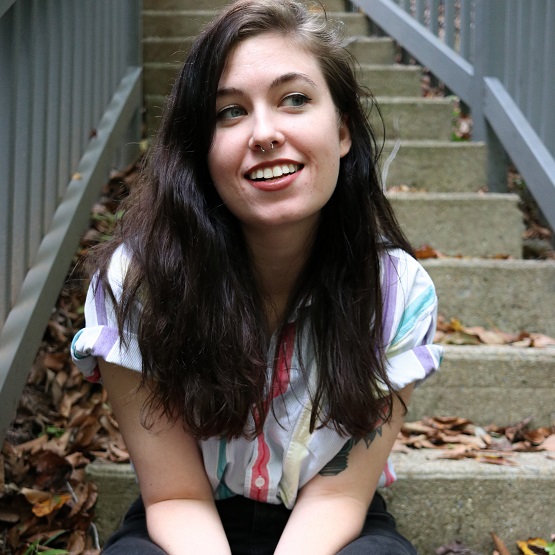 The impressive "The Silence" is the latest from Bathe, the dream-pop project of Bailey Crone. Based out of Atlanta, Crone performs everything on the song — drums, guitar, bass, vocals, etc. The recording was done at Standard Electric Recorders Co. with producer and mixing engineer Damon Moon, and mastered by Joe Lambert.
Crone strives to create songs you can "lay on the floor and stare at the ceiling to." "The Silence" certainly achieves that. A hypnotic feel is established immediately, with a lulling rhythm section and an occasional key-laden flicker caressing alongside Crone's serene vocals. The key twinkles around 01:50 do well in readying for the beautiful twangy guitar highlighting about 30 seconds later. In these moments, the track builds majestically to a satisfying conclusion, at which point the song's hypnotic charm and Crone's vocal presence are perfectly evident.
Lyrically, the track is "about the feeling of being alone and how it relates to her past history with panic attacks and grieving the loss of friends and loved ones. Written in a mixolydian key, the song's mood is supposed to be neither happy nor sad … Thematically the song and the album are about loss and the concept of absence that follows it."
"The Silence" comes from Bathe's debut LP, Last Looks, releasing in 2020.
—
"The Silence" and other memorable tracks from this month can also be streamed on the updating Obscure Sound's 'Best of September 2019' Spotify playlist.
The track is also featured in the genre-based, best-of Spotify compilation Shoegaze / Post-Punk / Dream-Pop.