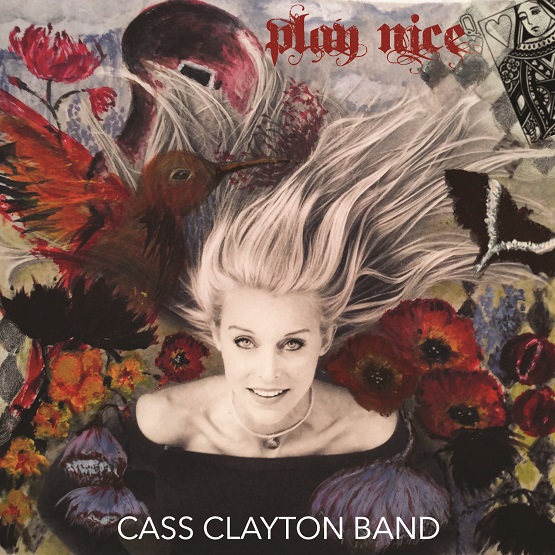 Hailing from Denver, Cass Clayton Band have drawn acclaim for their energetic stage presence and evident collaborative knack. Blending rock, funk , R&B, blues, and soul, the band's sound has won multiple awards — with Cass' 2018 album winning four songwriting awards, including 'Album of the Year 2018′ from the Colorado Blues Society Members' Choice Awards.
2019 is shaping up to be an exciting year for the act, too. The new album Play Nice released in July, and touts a variety of memorable tracks that emphasize the band's strengths. Among my favorites is the second track, "Little Things." A rousing vocal presence and playful organ backing is steadily accompanied by brass, with the track rising in blues-driven suaveness as it progresses. The "you got a million followers / what is that really worth?" interlude approaching the three-minute mark, sported by a lush organ backing, provides some entrancing variety. Stream the rest of the album on Spotify.
The artist elaborates on the album's title and themes below:
"Play Nice is an ironic title for this album, because I wasn't really playing nice in the writing of these songs. That's a departure from the norm for me, because I've always been careful to make sure people feel comfortable. I have a triple decker filter before my thoughts hit my tongue. I didn't want to do that with the music, so I stepped away from the comfort of being liked and said what I needed to say. I believe Play Nice turned out to be more expressive, vulnerable and sensual. Even the rock-based songs have an underlying message. I definitely feel overexposed, and maybe that's the way an artist should feel. Hopefully putting it out there without a filter allows other people to feel a little freer as well."
—
"Little Things" and other memorable tracks released in July can also be streamed on the updating Obscure Sound's 'Best of July 2019' Spotify playlist.