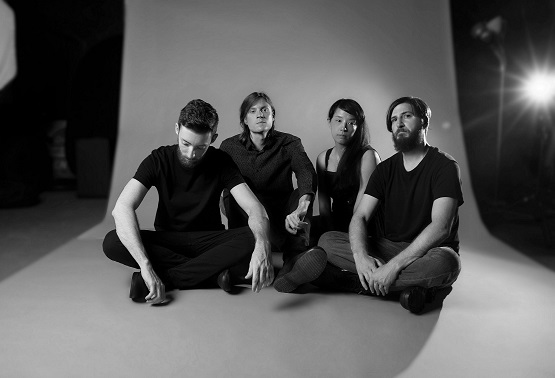 Day & Dream are a band from Asheville, North Carolina, crafting a lushly engrossing sound with dream-pop and shoegaze sentiments. They released two singles this past weekeend: "Paralysis By Analysis" and "Sleep Screaming." Both are accomplished aesthetically and melodically. "Paralysis By Analysis" showcases Abby Amaya's consuming vocal presence, emitting a tone fit for calm dreaming amidst the jangly guitar hypnotics. I'm reminded of The Clientele's quaint yet captivating sound, as well as TOPS' late-night stylistic allure. "Sleep Screaming" also succeeds, with more diverse percussive shuffles and vocal production combining with the familiar guitar tones for a varied success.
The band says the following about the "Paralysis By Analysis":
The song was inspired by dealing with family members and friends that feel stuck in life — those that overthink things and take no action — hence the title of the song. It's difficult, because the lack of decisions by the ones closest to us, sometimes affects us in a negative manner, resulting in holding us back from doing what we must do in life.
—
"Paralysis By Analysis" and other memorable tracks from this month can also be streamed on the updating Obscure Sound's 'Best of September 2019' Spotify playlist.