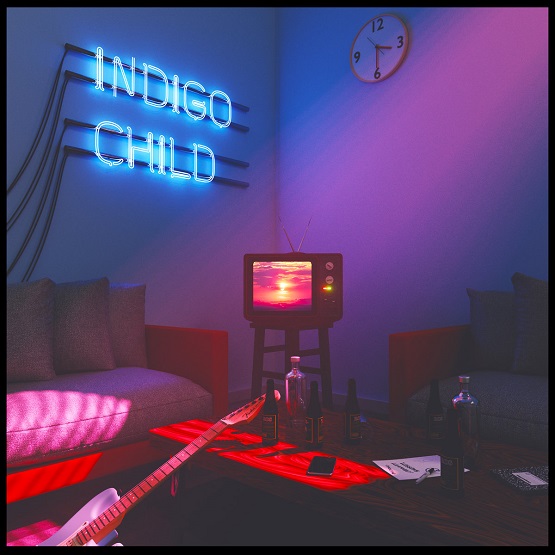 Exuding a soaring vocal presence and tightly melodic psych-rock sound reminiscent of Tame Impala, "Meantime" is a stellar new track from UK act INDIGO CHILD. The track comes via the band's self-titled EP, out tomorrow (9/27). Suavely satisfied vocals float alongside a thick bass line, with built-up percussion playing well at moments like the lead-up to the first "I could never give it up," hook, just prior to the first minute. This section alternates throughout between bursting, rising guitars with rhythmic passion (the first reveal), and pursing a more tranquil satisfaction, such as the conclusion's patient approach. The track proves successful in diversifying this hook, while maintaining a hypnotic series of verses.
The band has this to say about the track: "Meantime is about the sometimes stifling nature of our relationship with the future, and about how we often put up with unpleasant circumstances in the present if it means there's a chance we will be happy tomorrow, the idea of the future being some far away paradise that we can never reach, and trying to break out of that cycle. But it's mostly about how I really don't want a full-time job."
"Meantime" was recorded and produced by the band at home, mixed by Oliver Wright, and mastered by Scott Harker.
—
"Meantime" and other memorable tracks from this month can also be streamed on the updating Obscure Sound's 'Best of September 2019' Spotify playlist.