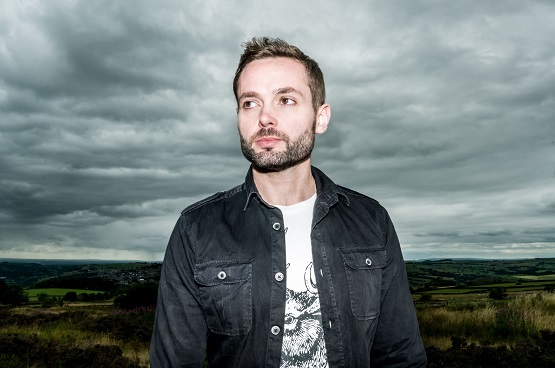 "Animals" is a catchy track released today from Debris Discs, the project of James Eary, former Coves & Caves and My Side of the Mountain frontman and songwriter. Beneath the pop-friendly analogue synths is a timely theme, exploring how working with animals (and showing kind selflessness in general) can help combat a knack for greed and profit-first mentality apparent in humanity today. "Animals" touts a melodic infectiousness in its chorus, while touting an effective theme throughout. The project's debut album is due in early 2020.
Eary elaborates on the track's themes, in addition to the project's general aim, below:
"Animals" is based on the real-life experience of working in the murky world of financial services from someone very close to my heart. It shows that if things get too much, there's always another, more soul-nourishing path to choose for a better life – one that might not always be the most obvious. I hope the song will resonate more widely in the current climate of corporate greed and horrible humans. As the chorus suggests, maybe it's time we all work with animals.

In terms of the creative process – my aim with Debris Discs music is to use analogue instruments and hardware as much as possible and keep software effects and processing to a minimum. Although most of the songs are based around electronics, I try to incorporate more organic sounds (guitar, percussion etc) to stop things sounding too cold or sterile. I do everything myself – writing, recording, production and mixing. I'm certainly no expert on the production/mixing side but I've been in the game long enough to pick up the essentials and feel my way through the process. I'm all about trial, error and happy accidents.
—
"Animals" and other memorable tracks from this month can also be streamed on the updating Obscure Sound's 'Best of October 2019' Spotify playlist.