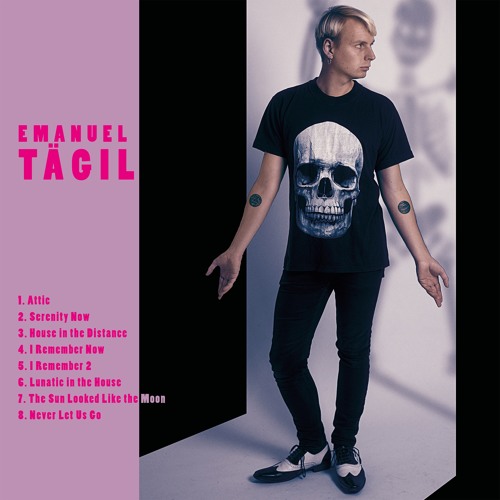 Swedish artist Emanuel Tägil shows his best works to date with new tracks "Serenity Now" and "Attic." The powerful "Serenity Now" unleashes a fury of frantic percussion and lively synths. Tägil's vocals are at their most confident and melodically engaging to date here. Unnerving, visual lyrics that read like a well-written horror novel are another trademark of Tägil's style, and that enjoyable format continues in this track's narrative. There's a consuming atmospheric and melodic quality throughout.
Regarding "Serenity Now," Tägil says the following:
Serenity Now is a song about a party crashing. It's also about a hero called Serenity Now who helps cleaning the house, comforting the guy hosting the party. The party is not only young people drinking, it's also the environment and the political climate in the world. The world crashing is depicted in many abstract ways throughout the song which takes an almost post apocalyptic sci-fi turn. The music is rythmically intricate, harmonious and reminiscent of the 80's without being nostalgic.
Described by the artist as "a weird and beautiful song with an epic climax about social anxiety," "Attic" is another success, where a lonesome guitar tone develops alongside brooding vocals and buzzing synths. A sharper synth-laden backing at 03:08 provides a feeling of exhilaration, with the "corpse," repetition adding an effectively ominous feel. "Serenity Now" and "Attic" are a couple of more successes from Emanuel Tägil.
—
"Serenity Now" and other memorable tracks from this month can also be streamed on the updating Obscure Sound's 'Best of October 2019' Spotify playlist.